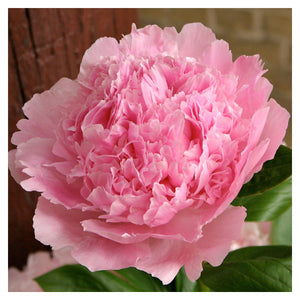 Angel Cheeks
Herbaceous, Lactiflora, Pink, Double Bomb, Late Midseason, Fragrant, Award Winner, 75cm, 33"
-
A pretty pastel-pink, double bomb-type lactiflora with charming, very slightly speckled petals and an irresistible name! Its light fragrance and sturdy stems make it one of our favourites in the garden and for bouquets. We are in love with these rewarding, undemanding peonies. Side buds increase bloom time. Needs no support. American Peony Society Gold Medal 2005, Award of Landscape Merit 2010, (Carl G. Klehm,  1970)
On hold for propagation until 2024.