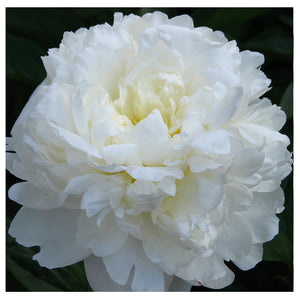 Amalia Olson
Herbaceous, Lactiflora, White, Double, Late-Midseason, Fragrant, Award Winner, 80cm,  32"
A real charmer, Amalia Olson is often called one of the finest white peonies for any situation. Fabulous in the garden with very strong stems and flowers that stand up well to rainy weather, this is also a wonderful, lasting, cut flower with a lovely fragrance. Its blooms are pure white with delicate red streaks sometimes visible on the underside of the guard petals. Home Achievement Medal National Show in North Dakota 1959 and American Peony Society Gold Medal 2011. (Olson, 1959).

On hold for propagation until 2024.