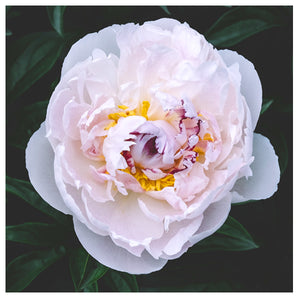 Chinook
Herbaceous, Lactiflora, Pink, Double, Late, Fragrant, 90cm, 36"
This beautiful peony is the palest, salmon pink touched with delicate swirls of red for a softly dramatic effect. A gorgeous addition to the late season peony garden, Chinook is lightly scented and its flowers are supported on strong stems. One of our favourites. (Walter Marx/Allan Rogers, 1981)
On hold for propagation until 2024.