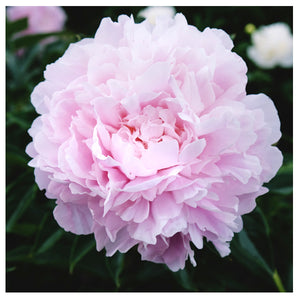 Dinner Plate
Herbaceous, Lactiflora, Pink, Double, Late-Midseason, Fragrant, Award Winner, 90cm, 36"

 

Well, I think the name says it all - these flowers are described as "huge", "massive", "the largest flower of any variety". So, let's just say that Dinner Plate has ginormous, soft pink with hints of salmon, double, rose-type blooms which are held on strong stems with dark green foliage. Some people prefer it to one of our favourites, Sarah Bernhardt, because it's not as floppy, but these massive blooms will definitely  benefit from some support.  Fragrant too. One bud per stem. American Peony Society Best in Show - Grand Champion 1973, (Klehm 1968)

On hold for propagation until 2024.