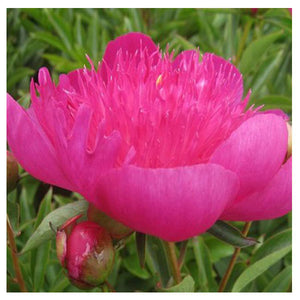 Easy Lavender
Herbaceous, Lactiflora, Lavender, Japanese, Midseason, 91cm, 36"
Big and bold, these striking 5-6 inch Japanese-style flowers are an unusual shade for a peony - a deep, bright lavender with raspberry and cream tipped stamens. It produces lots of heat-tolerant blooms and has attractive dark green foliage.  (R.W. Tischler, 1993)
On hold for propagation until 2024.