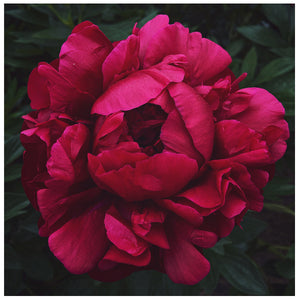 Henry Bockstoce
NEW! Herbaceous Hybrid, Red, Double, Midseason, 38"
Back in stock. This variety produces really striking double, rose-shaped flowers that look almost too perfect to be real. Though the plants have strong stems, they will definitely benefit from some support when in bloom, due to the ridiculous size of their blossoms.  Or you can cut these magnificent, cardinal-red flowers and enjoy them inside!   (Bockstoce, USA, 1955).
On hold for propagation until 2024.