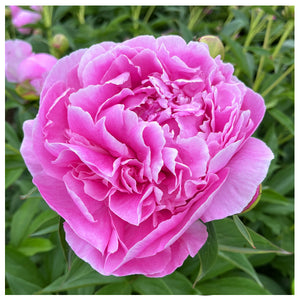 It's a Mystery to Us
NEW!!! Herbaceous, Pink, Double, Midseason, Slightly Fragrant, 90cm, 34"
We bought this peony as Mikado, which it quite clearly is not. (We've been calling it Not MIkado for the last few years). However, it's a really nice double pink peony with a well behaved, upright growing habit and tons of side buds. And we have lots and lots of it! So we are delighted to share this mystery pink peony with you. (Unkown)
On hold for propagation until 2024.