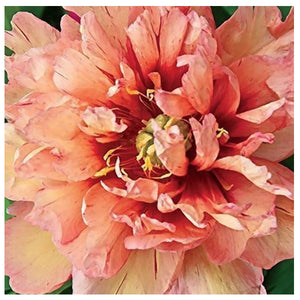 Kopper Kettle
Itoh, Red/Coral/Pink/Yellow, Semi-Double, Midseason, 70cm, 28"
A handsome Itoh from R.F. Anderson, Kopper Kettle has flowers that are a mixture of red, orange and yellow which combine to give a coppery glow. This is a strong plant with attractive dark green foliage. We are most excited to see this unusual beauty in bloom. (R.F. Anderson, 1999) 
On hold for propagation until 2025.