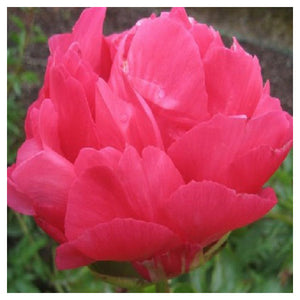 Paladin
Herbaceous, Red/Pink, Semi-Double, Midseason, Short, 66cm, 26".
This adventurous knight has vivid dark pink, tulip-shaped flowers that will brighten up your peony collection.  Gorgeous semi-double blooms and well-behaved growth habit make this a wonderful choice for those of us who enjoy strong colours. This is another one of Professor A. P. Saunders hybrids - out of over 17,000!  (Saunders,  1950)
  On hold for propagation until 2024.