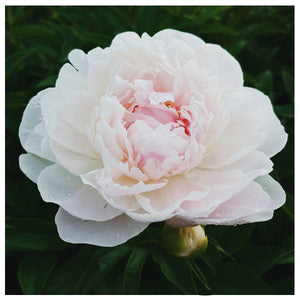 Serene Pastel
NEW!! Herbaceous, Lactiflora, Pink, Double, Midseason, Fragrant, 70cm, 28"
Serene Pastel has gorgeous, fully double flowers that are a soft creamy pale pink with palest salmon overtones and golden stamens peeking between well-formed, nicely rounded petals.  The lovely blooms will lighten to white with blush pink touches. This highly recommended variety is compact, has attractive foliage and is fragrant too. (R.G. Klehm, 2000)
 On hold for propagation until 2024.