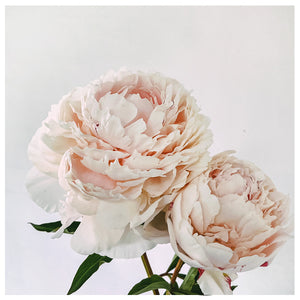 Solange
Herbaceous, Lactiflora, Blush/White, Late, Award Winner, Classic, 90cm, 35"
A wonderful century-old French variety, Solange is valued for its fascinating palest salmon-pink colour and treasured as a cut flower.  It has dark green stems and foliage with reddish green veins. We love the subtle colour of this variety. Like many heirloom varieties, Solange may benefit from some support when blooms are mature.  American Peony Society Best in Show - Grand Champion 1931. (Lemoine, 1907).
 On hold for propagation until 2024.