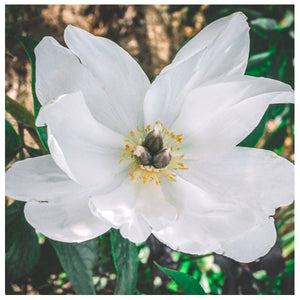 White Innocence
Herbaceous Hybrid, White, Single, Late, Very Tall,  120-150 cm, 48 to 55"
White Innocence is the tallest peony that we know of, easily reaching a height of 4 feet once established, so it's very handy for the back of the perennial bed. It is a most unusual cultivar, producing several single flowers on each stem - a really different look for a peony - and their centres are an interesting greenish hue. Another fascinating specimen developed by Professor A. P. Saunders whose father started the first Experimental Farm in Ottawa. (Saunders, USA, 1947)
 On hold for propagation until 2024.